Heroin Withdrawal: A Risky Process
Heroin is a very difficult drug to quit using once you have developed an addiction, because of the withdrawal symptoms, but also because of the changes it makes within the brain that affect the way you think and behave. One of the benefits of a heroin detox program is that you not only have help with the physical dependence aspect of addiction, but you also have connections to longer-term inpatient rehab programs and outpatient care that will help you deal with the underlying causes of addiction and the effects addiction has had on your life.
Heroin is a synthetic opioid drug that makes changes to the brain and body, binding to opioid receptors to cause a release of dopamine, creating feelings of relaxation and euphoria. After using heroin regularly, even over a short period, the brain will develop a chemical dependency and will stop producing its dopamine without heroin in its bloodstream. This alters the body's reward system, causing you to want to use heroin to get more dopamine into the brain and resulting in painful, distressing withdrawal symptoms when heroin cannot be found. It becomes impossible to feel normal without the drug, causing compulsive use and addiction.
Some signs you may have developed a heroin use disorder include:
Not being able to stop using heroin even when you have a strong desire to quit
Spending a large portion of the day, as well as your energy and money, on getting heroin, using it, and recovering from it
Missing important events, calling in sick to work, or skipping class to use heroin
Being unable to take care of yourself or do regular chores and tasks because of heroin use
Feeling angry or afraid when you think you may be running out of heroin
Becoming socially withdrawn, hiding your use from friends and family, and changing friend groups to spend time with heroin users
Using heroin even when it is risky to do so, like getting high and driving, or while taking care of children
Continuing to abuse heroin even when it causes problems in your life, work, relationships, and health
Experiencing strong cravings and urges to use heroin, or experiencing uncomfortable withdrawal symptoms when the heroin runs out
Common heroin withdrawal symptoms are:
Flu-like symptoms include nausea, vomiting, fever, chills, cold sweats, and goosebumps
Agitation, irritability, and anxiety
Runny nose and teary eyes
Insomnia and other sleep issues
Muscle aches, abdominal cramping, and restless leg syndrome
Chronic yawning
Serious depression
These symptoms tend to show up between 6 and 12 hours after your last use. It can begin by feeling like you have the flu and become stronger from there. Each person has their unique timeline when it comes to getting through withdrawal, depending on factors like:
How often you used heroin, the dosage you were taking, and how long you have been using it
Whether you were using other drugs and/or alcohol while also using heroin
How you were using heroin (smoking, injecting, etc.)
Your physical and mental health, along with biological and genetic variations
For most people, the acute phase of heroin withdrawal lasts 5 to 7 days, with the most intense symptoms occurring in the first 3. After that, each day will be easier. One of the main benefits of a heroin detox program is the medical care and access to prescription medications that will help you feel well as you go through your treatment. These can help with restlessness, pain, insomnia, and nausea.
The second phase of withdrawal from heroin is called post-acute withdrawal. Symptoms like aches and pains, nausea, and powerful heroin cravings may come and go for months after detoxing. This is why heroin rehab is usually longer-term than for other drugs. Symptoms will often come back during periods of high stress, as well.
If you do not have strong support during these symptom relapses, you will be much more likely to start using again. Gaining relapse prevention techniques, surrounding yourself with a supportive community, and understanding recovery through education will give you the best possible chance of staying sober during these difficult times.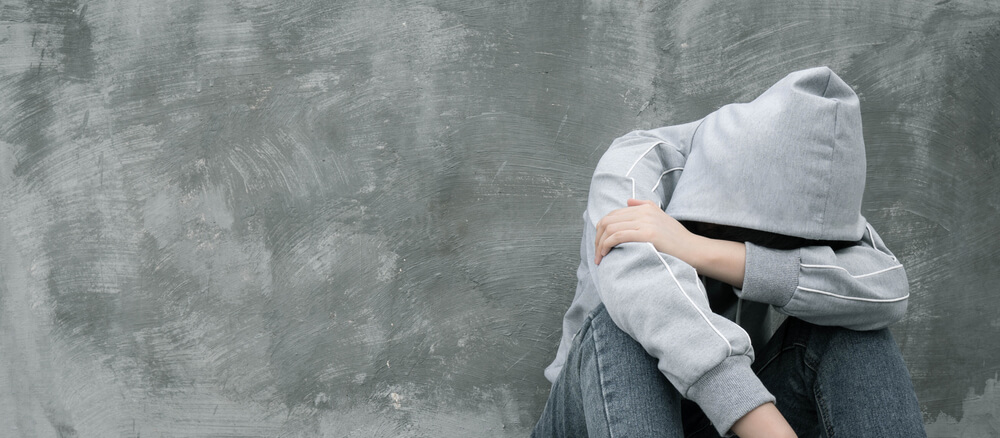 For some patients, a long-term medication-assisted treatment (MAT) program, with medications like methadone or buprenorphine is used for months, or sometimes years, at a maintenance dose as you work to get your life back on track without suffering from debilitating cravings and withdrawal symptoms. Your treatment team will work with you to figure out what type of detox program will be right for your unique case.
Heroin withdrawal is not easy, but it is possible to get through it without suffering, in a medical detox program. It is important to think about your future when you consider quitting opioid drugs like heroin because detox only lasts a few weeks while using heroin for the long term can have severely bad effects on your life.
Along with the pleasurable euphoric feelings heroin produces, some of the effects that you may notice right away when you use heroin are:
Flushed and itchy skin
Respiratory depression (slowed breathing)
Loss of appetite
Constipation
Mood swings
Lowered inhibitions
Poor decision-making capabilities
Even if you never experience an overdose, long-term heroin use causes health problems like:
Pneumonia, tuberculosis, and other respiratory conditions
Poor mental health, with mood and motivational issues that may not be completely reversible
Cognitive changes to the brain like memory loss and slower thinking
Collapsed veins
Liver and kidney failure
Blood clots that can lead to stroke
Encephalopathy (breakdown of brain cells) due to lower blood oxygen
Inflammation of the brain that can lead to dementia
The disease of addiction
Heroin use can also cause serious issues between you and your loved ones. You will slowly lose friends and family members, becoming more isolated, which then creates a cycle of addiction when you turn to drugs to escape loneliness and mental health issues like depression. Love and support are critical to an addicted person's success in recovery.
If you or a loved one is suffering from any form of addiction or abuse, please call Sylvan Detox at (818) 308-3099.
What is Heroin Detox?
Heroin detox is the process the body goes through when a person who is addicted to heroin stops using the drug. The process in most detox facilities is as follows:
Intake
Depending on the facility you go to, you may undergo medical examinations, psychiatric screenings, blood tests, and/or interviews, all done by medical professionals to learn more about where you are in your addiction. These tests and screenings will help them to determine which types of treatments will work best for you and may help doctors and nutritionists determine supplements and other holistic care options that will benefit you as well.
Qualified doctors and therapists will ask you questions that may feel personal, but it is important to be honest with them so that they can get a complete, clear picture of your history of drug use, your health, and what types of mental health treatments may be best. Detox and rehab are not just about physical addiction, it is also about overcoming difficult emotional, psychological, social, and spiritual issues so that you can leave the center prepared to live a healthy sober life. Treatments will be determined based on your individual needs, with a combination of therapy, medications, medical care, and more.
Acute medical detox
One of the biggest benefits of a heroin detox program is the medical treatment and care you get, ensuring you are safe and do not have any pain or suffer through the ill effects of quitting, like nausea, vomiting, diarrhea, flu-like symptoms, mental health problems, restlessness, and discomfort. Doctors and nurses in medical detox programs are there for you, day and night, 24/7, watching your progress, making sure medications are helping you, and keeping you safe. You will always have somebody to talk to if you need it, and you will also have plenty of time to rest and begin the process of recovery.
A professional detox program not only keeps you safe and comfortable but helps you avoid relapsing. You will live inside the inpatient treatment center full-time, away from the temptation of using heroin. Because the physical withdrawal symptoms will be removed, you will be less likely to feel overwhelmed by your detoxification, and more likely to continue down the road to recovery.
Some of the medications that may be used in a heroin detox program include benzodiazepine medications, antipsychotics, antidepressants, blood pressure medication, nausea medication, diarrhea medicines, sedatives, and diuretics.
Replacement medications may be provided as well in a medication-assisted treatment (MAT) program, like methadone, Subutex, or suboxone at a low, FDA-approved dose, keeping cravings and other symptoms at bay so you can begin your rehab program with a clear head, without suffering. A MAT program will help you to detox slowly, with dosages tapering off slowly on a doctor-approved schedule that usually lasts for months, through inpatient rehab and often beyond. The medications provided will help balance brain chemistry without euphoric or pleasant effects, taking away drug cravings, and helping to return the body to a normal state without creating a new addiction or getting you high.
At Sylvan Detox, our comprehensive heroin detoxification programs include:
A full physical health and psychiatric evaluation
A doctor on-call day and night
Full-time on-site nursing, 24 hours a day
Meetings with a certified therapist at least once a day
Dual diagnosis treatments for those with a co-occurring mental health condition
Medication-assisted treatment (MAT) programs that use Subutex (buprenorphine)
An easy transition into inpatient rehab in our treatment center
10 Benefits of Heroin Detox Programs
Some of the biggest benefits of a detox program are:
A full evaluation – individual in-depth evaluations that are performed by licensed professionals can give your treatment the edge, making it more effective and more efficient when treating heroin use disorder
Customized medical care with 24-hour nursing – getting personalized treatment will ensure you are safe, with licensed nurses and doctors making sure your detox is going to plan
Prescription medications keep you comfortable – you don't need to suffer as you detoxify your system. Medications can help you get through the worst of it as easily as possible
A supportive atmosphere – everybody, from the admin staff to your therapists and doctors, is trained in trauma-informed care, and truly wants to help you
Healthy living support – inside an inpatient medical detox clinic, along with medical care, you will have professional nutrition support, helping you get the vitamins, nutrients, and hydration your body needs to thrive
Sober living – a detox center is 100% sober and will separate you from the temptation to drink or use drugs as you detoxify your body and learn new healthy habits
Long-term MAT programs – heroin detox is not an easy process, but with a long-term integrated program to help you taper your doses down over time, with therapy and other support, you can do it
A clean and safe place to stay – accredited and licensed detox facilities are clean, safe, and often offer amenities like gyms, lounge areas, TVs, and other comforts to help you feel at home
Mental health care – a large percentage of people who have a heroin addiction are also dealing with a co-occurring mental health issue. Dual-diagnosis treatments that help heal both disorders at the same time will often begin during detox
Holistic and alternative therapies – yoga, meditation, acupuncture, and other holistic treatments can help heal patients on a deeper, spiritual level, strengthening the body-mind connection, and assisting in stress and pain management
What Happens After Heroin Detox?
Rehab is the next step after detox. For most people with an opioid use disorder, long-term inpatient rehab is recommended, followed by an outpatient program and/or aftercare, because the symptoms of withdrawal and cravings are known to come back.
30 to 90 days inside a treatment center can do a lot for anybody with a substance use disorder, like:
Teaching new healthy habits like exercising, eating well, and getting a good night's sleep
Keeping you away from old friends, drug dealers, and places likely to cause you to relapse
Introducing you to an entire nonjudgmental community of people who understand where you are coming from
Providing you with a strong support system that may include doctors, nurses, mental health professionals, and family and friends who are willing to be there for you and go to therapy
Providing a variety of therapies and programs designed to help you regain control over your life, heal the underlying causes of addiction, and gain new recovery skills
Keeping you safe and cared for through tailored medical care, MAT programs, and holistic treatments so your body can heal
Giving you the time and space away from the life that you need to focus on your healing, reframe your mindset, learn new ways of thinking, and regain your sense of self
Connecting you to care, support, and recovery resources like 12-step programs, outpatient rehab, case management, and ongoing medical care and therapy after your time in inpatient rehab is complete
At Sylvan Detox, inpatient rehab can last anywhere from 30 to 90 days on average, although some people may wish to stay longer, or may need longer support due to mental illness or ongoing withdrawal symptoms. You will live inside the treatment center, receiving comprehensive care, healthy living, education, and treatments, in a combination of effective evidence-based therapies and holistic treatments.
We will work with you to figure out your ideal treatment length and help you decide whether you want to transfer into a trusted outpatient rehab program. Through our comprehensive case management and care, we will help you rebuild your life the way you want it to be, and we can connect you with our network of support including:
Medication management services
Partial hospitalization programs (PHP)
Intensive outpatient programs (IOP)
Outpatient rehab
Telehealth and virtual care options
Get the Benefits of a Heroin Detox Program at Sylvan Detox
With Sylvan Detox, you will have all the benefits of a heroin detox program, along with the benefits of inpatient rehab. You will move into our comfortable 6-patient facility, with plenty of personalized attention and high-quality care. A private chef cooks three healthy meals a day, and there are snacks available at all times. We offer 24-hour security, housekeeping services, and a store run for tobacco and small items you can purchase with your own money.
Some of the rehab programs we have to include:
Individual therapy, with meetings with your primary therapist at least twice a week
Family sessions, and 40 to 47 hours of group therapy per week
Case management services
Anger management
Practice with goal setting, denial management, and relapse prevention
12-step principles and fellowship introduction
Dual diagnosis programs
Strength-building and fitness
Behavioral health care including cognitive behavioral therapy and dialectical behavioral therapy
Luxury amenities including foosball, cornhole, board games, basketball, ping pong, and a pool table
Holistic alcohol treatment methods including meditation, yoga, sound healing, and fitness classes
If you have a heroin use disorder and feel ready to go to rehab, you can call our confidential 24-hour helpline at (818) 308-3099. We are happy to answer any questions you may have, and verify insurance coverage, and we can help you figure out what your next step should be. We are here for you and can get you the help you need.