Alcohol addiction has been wrecking lives since alcohol was originally fermented in ancient days. What ancient people didn't know, which we know now, is that alcoholism is a complex condition that involves physical, psychological, and behavioral dependencies. Most people who are addicted to alcohol cannot stop drinking without professional treatment that targets each aspect of their condition. 
At Sylvan Detox, we feature clinically driven alcohol rehab programs that provide individualized support for each client. Alcohol addiction does wreck lives, but it doesn't have to force you to reach rock bottom if you seek out treatment now. No matter how overwhelming things may seem now, the situation will improve as alcohol toxins are removed from your body and you regain your freedom from alcohol. During therapy at our Newport Beach alcohol rehab, our professional addiction specialists will work with you to find strategies to maintain your sobriety and improve your life. 
When It's Time to Quit Drinking
Alcohol is a hard habit to quit, partly because people don't always realize when their drinking has turned into dependence and addiction. Of course, it's ideal to curb or stop drinking that's considered alcohol abuse such as binge drinking or excessive drinking. These practices can put a person at risk of developing alcohol dependence. 
If your drinking has become problematic to the point that it's impacting your health, relationship, or job, it's important to get an evaluation. If you experience withdrawal symptoms when you don't drink for a period of time, it's quite likely that you've developed a dependence and may be addicted.
If you or a loved one is suffering from any form of addiction or abuse, please call Sylvan Detox at (818) 308-3099.
6 Tips to Get Ready for Alcohol Rehab in Newport Beach
To get ready for alcohol rehab for Newport Beach residents, you'll want to pack appropriate items that you'll likely need for your stay. We've included helpful lists below of items to bring and not to bring. However, there are some other things that you may need to do while preparing for rehab that include:
Make arrangements for someone to get your mail.
Arrange for someone to care for your pets or plants if you have them.
Take care of your job obligations; you may need to consult workplace policies or your HR department. There is legislation in place that protects people from losing their job if they seek addiction or behavioral health treatment. If you have concerns, talk to your rehab center.
Tend to family obligations. Tell a trusted family member where you'll be.
Take care of bills. You don't want to worry about any utilities being turned off while in rehab. You might ask a trusted family member or friend to handle your bills while you're away if necessary.
Cultivate a positive mindset. It's not always easy to be positive, especially when you've been feeling awful. However, entering rehab with positivity and hope helps you look forward–and move forward.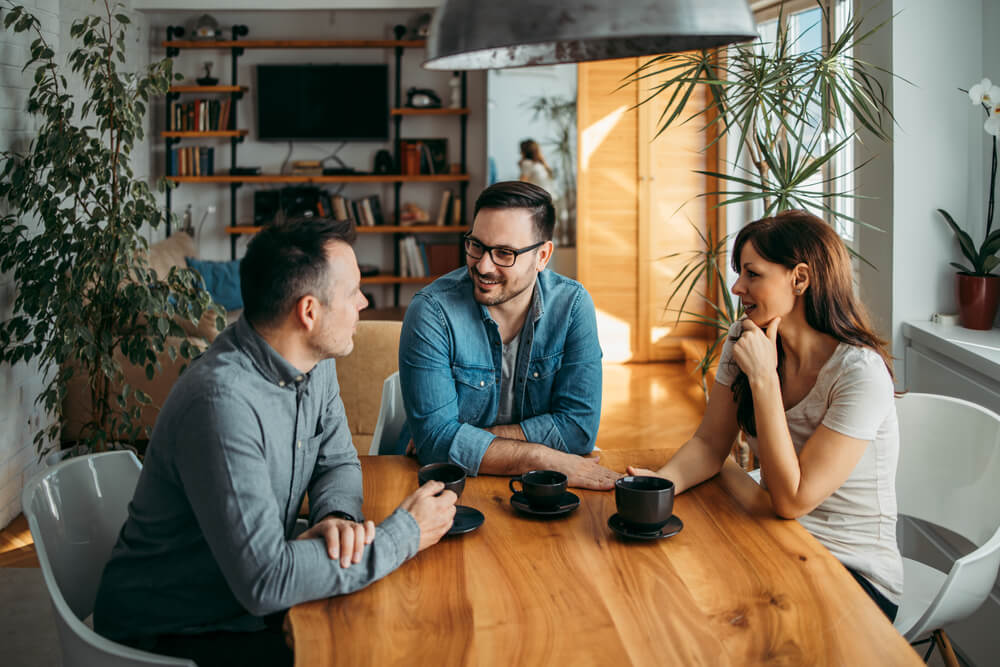 What Should I Bring to Alcohol Rehab?
To enhance your stay, you should consider bringing the following items with you to rehab:
Identification and insurance cards.
Bank card (in case you need prescriptions) and small cash (for vending machines).
Prescription medications.
Comfortable clothing.
Stationary (including stamps and envelopes).
Toiletries (none that contain alcohol)
Phone and charger (many rehabs have specified times for using connective devices).
Notebook and pen.
Many clients bring along paperbacks for reading after a day of therapy. Some rehabs may have rules about reading materials, but it's best to bring along a book or two that's supportive–something that's likely to add comfort to your free time. Also, be sure to bring season-appropriate clothing. Many alcohol rehab centers provide outdoor areas for relaxing; some treatment centers also organize off-site activities. For more specific recommended items, be sure to check with the treatment center. 
What Shouldn't I Bring to Alcohol Rehab?
There are some items that you should not bring with you to your Newport Beach alcohol rehab. Avoid packing the following:
Alcohol or drugs. Only bring unopened, approved medications. Also, avoid bringing any toiletries that contain alcohol.
Weapons of any kind.
Candles
E-cigarettes
Clothing that references alcohol or drugs.
Expensive items such as electronics.
It's always a good idea to check with the rehab center before you leave home to ensure you have an updated list of prohibited items. These are generally prohibited items, but some rehab centers also include food, drink, and other items on their prohibited lists.
5 Ways to Make the Most Out of Your Time in Alcohol Rehab
During your rehab stay, it's best to allow yourself to immerse yourself in your therapy. Managing an addiction requires a lot of learning and developing new ways of coping with stress and other triggers. To make the most of your time in your Newport Beach alcohol rehab, try the following:
Be Honest
Being honest with yourself and your therapists gives you the best chance to make the necessary changes to support your new sober life. Clear-eyed honesty that's free from denial is the best way to begin a lasting recovery journey. 
Don't Bring Chaos and Drama with You to Rehab
Life can get out of control; addiction only magnifies problems in relationships or other areas of life. In rehab, you can't effectively focus on your recovery–your main priority–if you are trying to deal with outside drama. For this reason, many rehab centers have specified times when clients can talk on the phone–usually at the end of the day. 
Participate
Everyone has a different comfort level when it comes to sharing their experiences and feelings in a group or even with a therapist. However, it's important to participate in both individual and group treatments. Participation supports the cathartic and transformative process that occurs with therapy and healing. If you are disinclined to participate, talk to a therapist individually to get help. Certain therapies rely less on "talk" and involve more experiential activities. 
Learn
Enter rehab with an open mind. Expect to learn things about substance abuse, yourself, and the recovery process that you may never have imagined before. The more you learn, the easier it will be to develop the strategies you need to manage your triggers and keep relapse at bay.
Be Supportive
Be kind to yourself and others during your rehab stay. Recovery is a tough journey, but the support others give you and that you may give to others eases the road. Others will take similar journeys; the support you give and get along the way will help you forge a new and healthier life.
Sylvan Detox Is the Right Place to Achieve Recovery with Alcohol Rehab
Count on Sylvan Detox to help you end your alcohol dependence. Our alcohol rehab near Newport Beach features medical detox, inpatient, and outpatient treatment programs. We individualize treatment to ensure that all of our clients get the support they need to recover. The sooner you begin your recovery journey, the sooner you can improve your health and well-being. Let the caring team at Sylvan Detox help you change your life for the better, putting alcohol in your past. Call to discuss our enrollment process and alcohol treatment programs today.