Woodland Hills Drug Detox Center: How to Choose the Best Detox Center
Drug addiction is a chronic, relapsing disorder characterized by compulsive drug seeking and use, despite harmful consequences. Drug addiction is considered to be a brain disease since drugs can change the brain's structure and how it works. These brain changes can be long-lasting, leading to harmful behaviors in those who take drugs recreationally. If you or a loved one is struggling with an addiction to drugs or alcohol, consider seeking help at a drug detox center in Woodland Hills.
Drug detox is the process of ridding your body of the drugs it's addicted to. As the first step of recovery, drug detox begins when a person has decided to quit using the harmful substances and ends when all the toxins have been removed from the body. Typically, drug detox occurs in a medical facility or a treatment center where addiction professionals can supervise it. At a Woodland Hills drug detox center, you'll receive the care you need to get clean from substance abuse.
But how do you choose the best drug detox center for you and your needs? These are things to consider when choosing a Woodland Hills drug detox center:
Is there access to a medically assisted detox program with 24/7 care?
Does the treatment center provide evidence-based therapy?
Will the facilities provided make you feel safe and secure?
Does the facility have a caring staff that's dedicated to your sobriety?
Will the treatment center help you plan for aftercare so you know you're supported when you complete treatment?
Does the detox center offer life skills and ways to prevent relapse?
Is there food available when you're hungry or must you wait for meal time?
Will the treatment facility accept your insurance coverage?
Are there sports or fitness facilities available?
Can you access alternative therapies like yoga, sound therapy, or massage therapy?
Are the facilities luxurious and comfortable to be in?
Can you relax with TV shows or movies, games, or books?
Will they be able to accommodate your food allergies or special needs?
Woodland Hills Drug Detox Center: 30 Amenities a Center Should Offer
A detox facility is great for recovering from addiction and monitoring drug withdrawal symptoms. Patients need to remain comfortable while undergoing detox because it can be an extremely powerful time for an individual. When choosing a Woodland Hills drug detox center, consider the amenities offered. Here are the amenities you can find at Woodland Hills drug detox center:
Private rooms
Horseback riding
Swimming
Fitness programs
Gyms
Nutritional counseling
Maid services
Round-the-clock security
Scenic views
Access to electronics during treatment
Sunrooms
Saunas
Meditation and deep breathing classes
Gourmet entrees
Massages
Yoga
Art therapy
Music therapy
Acupuncture
Recreational outings
Private chef
Fully stocked snack bar
Outside lounge area
Basketball hoop
Pool table
Ping pong table
Sound healing
Access to games and books
Access to the TV
Weekly grocery store runs
The importance of amenities during drug detox is to provide a safe, empowering, and supportive environment to help those going through withdrawal. While amenities may vary based on treatment center and location, the goal is to ensure all patients feel at home. By having a list of accommodations available for patients to choose from, they can focus solely on their healing and journey to recovery. Studies show that a combination of premium amenities and evidence-based treatment methods is correlated to a high recovery and retention rate.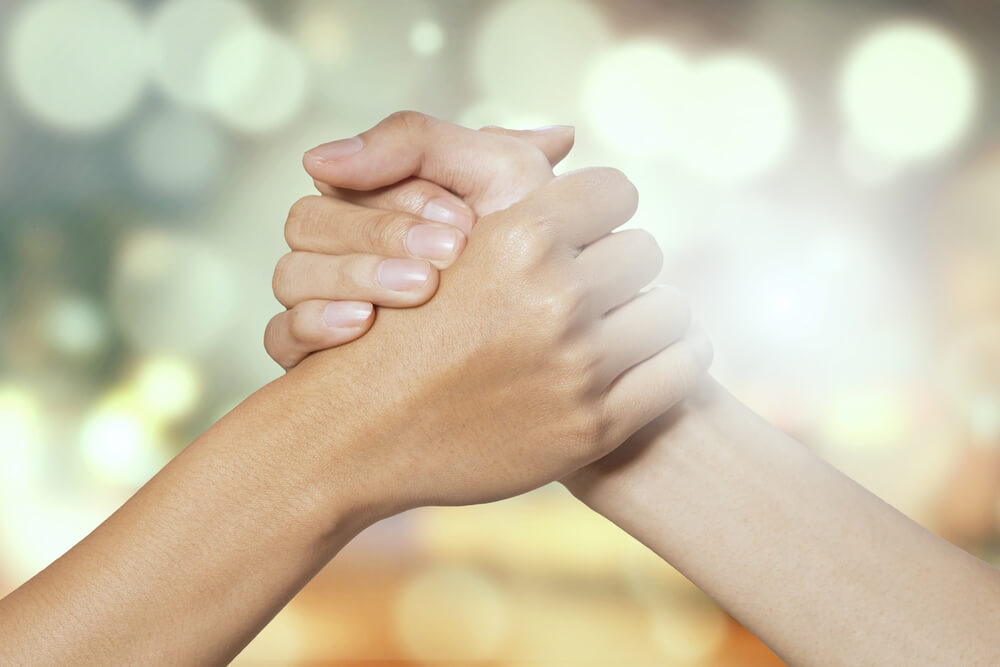 Are Drug Detox Center Treatments Covered by Insurance?
Oftentimes, the main deterrent to seeking treatment for drug or alcohol addiction is the cost of treatment. Luckily, most drug detox programs are covered by insurance. Your particular health insurance plan will determine how much of your treatment is covered by your insurance provider, as well as how much you're required to pay out of pocket. Before entering a drug detox center for Woodland Hills residents, check with your insurance provider to understand the details of your medical insurance coverage plan.
If you don't have private health insurance, there are still various options for drug detox. For example, some states will offer financial assistance to those without insurance who require free or low-cost addiction treatment. Other times, detox centers will offer patients a payment plan to cover the cost of treatment. Other options include personal loans, scholarships, and financial support from loved ones. The cost of a Woodland Hills drug detox center varies depending on the patient's level of treatment, length of stay, insurance coverage, and other factors.
What Happens When You Enroll in a Drug Detox Center?
Entering a drug detox center can be intimidating, so it helps to know what to expect when you get there. Here are some things you can expect to happen when you enroll in a Woodland Hills drug detox center:
Assessments: the first thing to do when you enter drug detox is go through a series of assessments with medical professionals and addiction therapists. These assessments help identify your unique circumstances with drug addiction. By understanding your history with drugs, pre-existing medical conditions, and co-occurring disorders, the detox team can create a tailored treatment plan to help you wean off drugs safely.
Medical supervision: throughout the drug detox program, you'll be monitored by medical professionals who will assess your progress and overall health during detox. Depending on the detox facility, you'll also be given medications to help ease the uncomfortable symptoms of withdrawal.
Full psychiatric evaluation: Besides receiving medical care, patients are invited to engage in a psychiatric evaluation to help the detox addiction team gain perspective on how drug addiction impacts their psychological health. Knowing this information allows the medical team to give you the appropriate therapy methods that will work best for you and your addiction.
Meet with a therapist: while going through detox, you'll also meet with an addiction therapist at least once a week to begin exploring your emotions, thoughts, and behaviors that have contributed to your addiction. These sessions will give you a safe space to express your feelings and help you overcome any emotional barriers to your sobriety.
Sylvan Is a Drug Detox Center That Puts Its Patients First
If you or a loved one needs services from a Woodland Hills drug detox center, then look no further than Sylvan Detox. Detoxing at Sylvan Detox is the best way to begin the next phase of your recovery. With comfortable surroundings and experienced and dedicated staff, you'll feel safe and empowered during your drug detox and recovery journey. At Sylvan Detox, the staff of counselors are made up of certified addiction recovery specialists with real-world experience in treating individuals with substance abuse issues. The detox program helps patients regain their lives by providing a supportive environment, flexible scheduling, and customized treatment plans to help them beat their addictions. For more information on Sylvan Detox treatment programs and services, visit their website or call (818) 308-3099.