Los Angeles is a city often associated with celebrities and glamor, but it's also filled with real people with real problems. Attending a Thousand Oaks drug rehab center, just outside of LA, is very real. If you're considering attending rehab, the quality and atmosphere of the facility you choose can be the difference in your recovery. Find out more about luxury rehab at Sylvan Detox below.
Thousand Oaks Drug Rehab Center: A Safe Place to Get Sober
Personal safety and comfort are crucial to recovering from addiction while attending an inpatient drug rehab center. Sylvan Detox is a boutique rehabilitation facility in the Woodland Hills area of the San Fernando Valley. We provide 24/7 medical care via a registered nurse, who always remains on location and has physicians on call after hours. And it's not just your physical safety that's in good hands at Sylvan Detox; we ensure that our team also looks after your psychological health and safety while detoxing from drugs and alcohol. You may have an image in your mind of rehab centers being cold, clinical hospitals where patients wear hospital gowns. That couldn't be further from the truth when describing the facility and amenities of Sylvan Detox Los Angeles.
We're also accredited by the Substance Abuse and Mental Health Services Administration (SAMHSA), the Joint Commission, and the California Department of Healthcare Services. These organizations are dedicated to holding medical providers to the highest standards of care. We also complete a full biopsychosocial evaluation with each resident and manage any co-occurring disorders under the supervision of a psychiatrist.
Are There Luxury Rehabs Near Thousand Oaks?
Yes! Sylvan Detox is one of the top-rated rehab facilities in the Los Angeles area. We're proud to be a part of a network of high-end, luxury detox centers for Thousand Oaks residents. Our founders believe personalized care and fantastic amenities shouldn't just be for the rich and famous but accessible to everyone. We accept many different kinds of insurance; verify yours with the click of a button. With a high staff-to-patient ratio, you'll receive more individualized therapy versus being one of many at a larger facility. The intimacy of our residential facility means you'll also have support from those going through the same process that you are.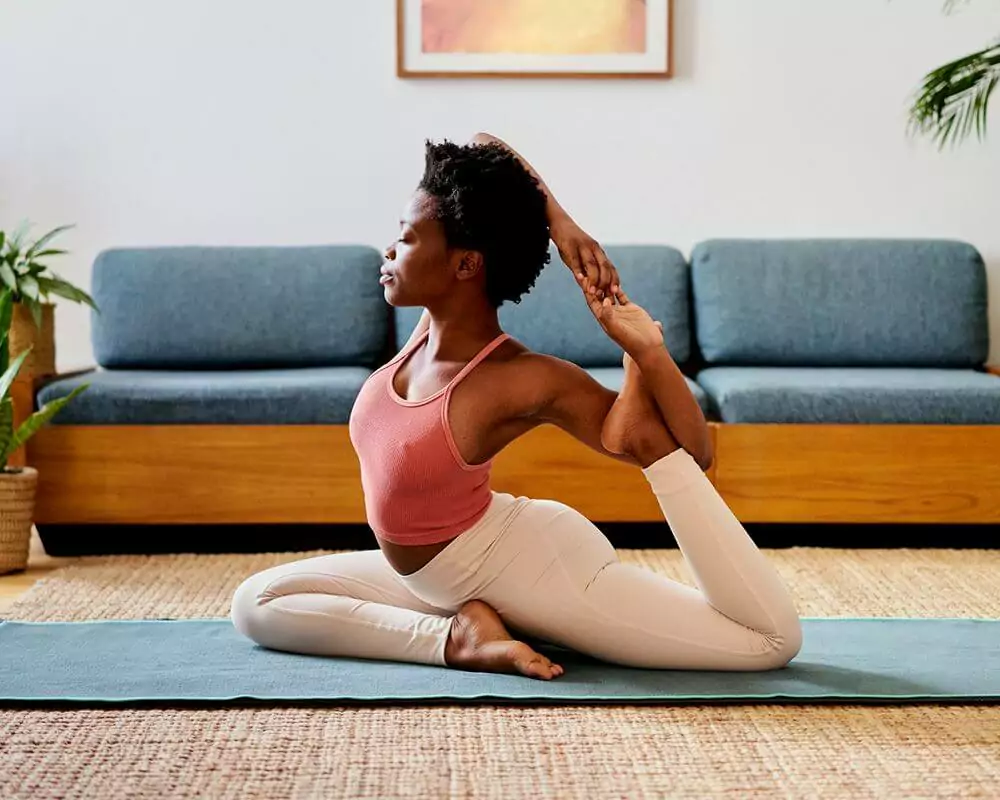 16 Benefits of Choosing a Luxury Facility for Thousand Oaks Drug Rehab
Aside from the benefit of life-changing treatment and finding your path to recovery, there are many benefits to choosing a Thousand Oaks luxury detox facility like Sylvan Detox, such as
A Small 6-bed facility in the San Fernando Valley of Los Angeles
Private Chef
Large private and spacious outdoor property
Community lounge area
Housekeeping
Basketball
Pool table
Ping pong table
Tons of board games and cards
Workout and fitness classes
Yoga
Meditation
Sound healing
Store runs (for tobacco or any other small daily or food or hygiene items)
Phone time after a blackout period
Facetime offered for residents with young children or infants
Thousand Oaks Drug Rehab Center: What Therapies Should Be Offered?
This is a good question, and the answer is that modern research on drug addiction points us toward trauma-informed therapies based on cognitive models that are proven to work. In simple terms, this means considering all of your life experiences that make you, you. As a society, we've had a dismal track record in viewing individuals with substance use disorder. We now know that addiction happens primarily due to trauma, a disease that ravages our bodies and minds, no different from cancer. Addiction is not a moral failing or some character flaw but an illness that happens slowly and over time. We are proud to offer effective therapies like
Cognitive Behavioral Therapy (CBT). A psycho-social intervention that aims to reduce symptoms of various mental health conditions, primarily depression and anxiety disorders.
Dialectical Behavioral Therapy. A modified type of CBT. Its main goals are to teach people how to live in the moment, develop healthy ways to cope with stress, regulate emotions, and improve relationships with others.
Interpersonal psychotherapy. Brief attachment-focused psychotherapy centers on resolving interpersonal problems and symptomatic recovery.
Life & Social skills.
Nutrition Health & Wellness Groups.
Creative Healing. Utilizing art and music therapies.
Denial Management.
Relapse Prevention. A skills-based, cognitive-behavioral approach requires patients and their clinicians to identify situations that place the person at greater risk for relapse.
Goal setting & Obtaining.
Anger Management. a psycho-therapeutic program for anger prevention and control.
Cognitive Restructuring. A therapeutic process of identifying and challenging negative and irrational thoughts. These sorts of thoughts are called cognitive distortions.
Seeking Safety. An evidence-based, present-focused counseling model to help people attain safety from trauma, PTSD, and/or substance abuse.
Group Therapy. Clients attend several weekly groups, as outlined on the Clinical Schedule. The groups range in different topics.
What's Next After Completing Drug Rehab?
Sobriety is a life-long process, one that you must consciously pursue. As you continue on your path to recovery, the healthy habits you have learned and the truths you have realized in therapy will become easier to apply in your day-to-day life. Nobody is ever proficient immediately after learning a new skill, so be kind to yourself if you're struggling. Another issue you may face is relapse. Relapse is a typical and almost expected part of the recovery process, and you must let go of any self-loathing or thoughts of failure if you relapse. Community support is a large part of recovery; it is critical to surround yourself with others who are also practicing sobriety. Aftercare organizations that provide peer support, like Narcotics Anonymous or Secular Organizations for Sobriety, will be a source of strength for you after you've completed the clinical portion of rehab.
Our rehab facilities also offer outpatient programs designed to allow you to return to work or school obligations while still receiving therapeutic support. These programs can be customized to your needs as an individual and are an excellent bridge between inpatient programs and sober living housing. Another option to benefit you is living in sober housing after your treatment. Your case manager will work with you to determine your best options.
Sylvan Detox Is Recognized as a Top Luxury Drug Rehab Near Thousand Oaks
If you, or your loved one, is living with a drug or alcohol addiction, you are not alone. Over 20 million Americans also struggle with this disease; many never receive treatment. There is hope for you, for a different way of life. Our staff at Sylvan Detox cares deeply about your well-being and that of your families. You must take the first step on the road to recovery; the right time is now. Call us at  (818) 308-3099 and let our admissions specialists connect you to the hope of recovery.