A Look at Addiction Rates in Los Angeles
The Los Angeles area is a world-renowned location that is often bustling with tourists and vacationers excited to take in the stunning sights of this vibrant city. However, like many other cities in the United States, there is an alarming amount of Los Angeles residents that are currently struggling with an active addiction to drugs or alcohol. There are estimated to be 892,000 Los Angeles residents that are currently struggling with an active substance use disorder. As the number of residents that are experiencing drug or alcohol addiction continues to rise, there is a growing concern for the safety of Los Angeles residents as the number of individuals experiencing drug-related overdoses has increased by 31% since 2021 and appears to continue to rise with the growing fentanyl epidemic sweeping the nation. The staggering numbers of individuals impacted by addiction shed light on the ever-growing need for addiction treatment and rehab support to help Los Angeles in overcoming addiction safely and effectively.
Before beginning addiction treatment in LA you will want to know how much rehab costs for Los Angeles.  Just as no one person is impacted by addiction in the same way, addiction treatment is often catered to meet the individual needs of each patient. Some specific factors and services will influence the cost of your treatment program which can include: 
The levels of care that you require. If you participate in an inpatient rehab program compared to an outpatient treatment program the costs will vary. An inpatient rehab program will include costs for your accommodation, food, and medications offered within the program.
The length of time that you participate in rehab for. The longer you are in rehab, the more your costs will be as you are receiving extra support and services.
If you require the support of a detox program. This can change the costs of your treatment program as you may have to reside within the treatment center to receive detox medical treatments which can include medication-assisted treatment or holistic treatments to aid in the smooth transition through your withdrawal symptoms
The severity of your addiction. If you have a severe addiction to drugs and alcohol, you may require more time to undergo detox and rehab programs to effectively heal from the impacts of addiction and become confident in your ability to maintain long-term addiction recovery.
If you are curious about the cost of your upcoming stay in addiction treatment, the team at Sylvan Detox will work with you to establish the best form of action for your healing plan and go through the costs associated with your treatment plan. Our team will help you establish the costs of rehab and then work with you to identify a payment plan that will work within your means so that you can begin your recovery process when you are ready.
If you or a loved one is suffering from any form of addiction or abuse, please call Sylvan Detox at (818) 308-3099.
Who Would Benefit From Drug and Alcohol Rehab?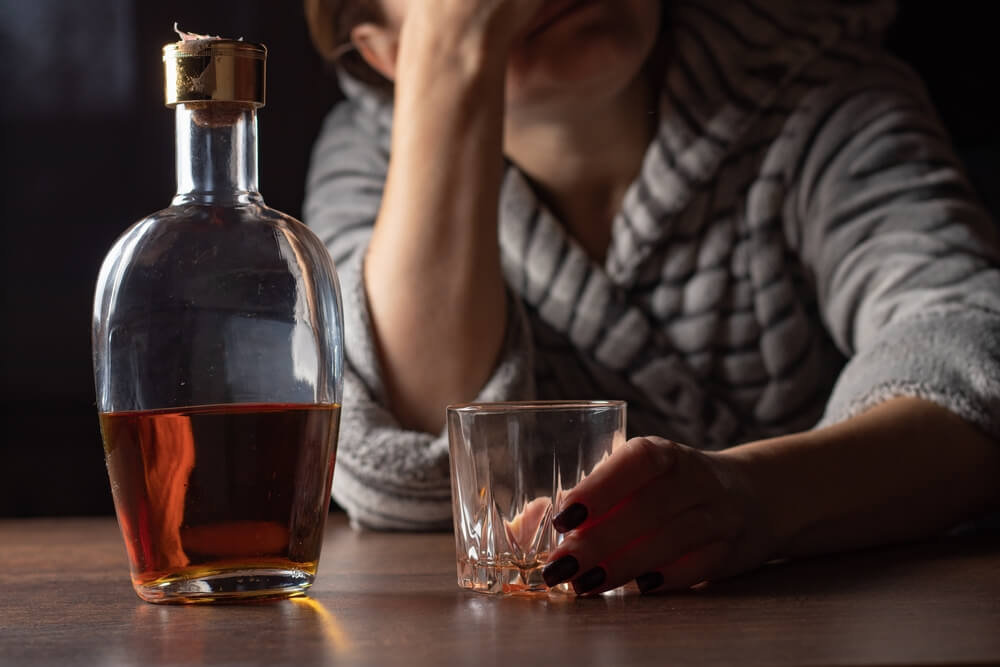 Knowing when it is time to seek help within an addiction treatment program is often the hardest choice to make for those living with an active addiction. You may have the desire to quit and feel as though you can do so on your own without the support of a rehab program. However, attempting to quit on your own can prove to have unnecessary challenges associated with it that can be a barrier to your success. Alcohol or drug rehab is a beneficial option for any individuals that have begun to recognize that their use of substances has begun to have an impact on their everyday life causing negative consequences within their physical health, social life, work, school, or family commitments. Sylvan Detox rehab program will support you in healing from your addiction while gaining the tools to maintain long-term addiction recovery. 
Does Insurance Cover Rehab in Los Angeles?
Within the medical world, addiction is considered to be a disease that needs specific treatments for management and healing. For this reason,  most major insurance companies and private insurance companies, there are options for coverage that will be able to cover a portion, or in some cases all, of your rehab program costs. Whether you require the support of a detox program or addiction treatment program within rehab, most insurance plans will incorporate coverage for both levels of care as it is recognized that these treatments are essential for your recovery process. 
How Do I Find Out How Much My Insurance Will Pay for Rehab?
At Sylvan Detox, we understand that choosing to seek help within an addiction treatment program comes with many questions and it can be overwhelming as you navigate beginning your recovery process. Our intake team is ready to support you in exploring your insurance plan and identifying the coverage that you are offered for your treatment program. When you reach out to our recovery center and speak with our admission team, we will work with you to go through our formal insurance verification process to establish the coverage rate that you have for detox and rehab programming to ensure that you can take advantage of the coverage benefits you have and alleviate any worry or stress in regards to the costs associated with your treatment program.
What Should I Expect to Happen After Rehab?
Your addiction developed over some time and your recovery process will reflect the same. It is important to remember that living in addiction recovery is a lifelong commitment that will require continuous awareness and support to help you stay on track for the road to recovery. After completing your detox and rehab programs, our team will work with you to establish an aftercare program and plan that will enhance your chances of maintaining sobriety. When you transition out of rehab, there are options available to help aid in your transition such as sober living homes that will offer you a stepping stone from inpatient rehab back into the community. You will be able to reside with other individuals living in early addiction recovery and have the support of workers within the home that will support you in establishing a new lifestyle and routine that foster sober living and health. Aftercare programs will also encourage patients to establish a community of support around them that understand and support their goals for living in addiction recovery. This can include participating in 12-step recovery programs, continued group therapy or individual therapy sessions, and engaging in alumni support where you can connect with others who understand the nature of addiction and will help keep you on the right track for sober living. 
Sylvan Detox Accepts Insurance and Offers a Top Option for Rehab in Los Angeles
At Sylvan Detox, we want to help reduce the questions or concerns about how much rehab will cost in Los Angeles by offering our guidance in navigating the costs of your program over the phone. If you are ready to begin your recovery journey, call our recovery center to speak with our intake team who will take the time to get to know your unique circumstances with addiction. This information will allow our team to gain an understanding of the severity of your addiction and establish an idea of appropriate treatment methods that will enhance your success in addiction recovery. Once we identify an appropriate treatment plan, our team will support you in exploring your insurance coverage and payment plans for remaining costs so that you can begin your healing journey right away. Call our intake team today at (818) 308-3099 and begin your healing journey towards a life of sobriety, health, and wellness today.