Rehab Near Me: Best Detox & Rehab Center for Addiction in Woodland Hills, California
Sylvan Detox is the best detox and inpatient rehab center in Woodland Hills, California. We are Joint Commission certified, and all of our highly credentialed and experienced care providers are dedicated to providing high-quality care to anybody working towards a clean and sober life.
Our detox and residential rehab treatment center is located in the San Fernando Valley of California. We are part of a nationwide network of addiction treatment centers throughout the United States. We offer a high-end, luxury facility in Woodland Hills CA, where you can get substance abuse treatment and drug rehab you need.
Highest Rated Program for Alcohol Detox Woodland Hills
Detoxing from alcohol is seldom safe to do at home on your own. The withdrawal symptoms can quickly get out of control, resulting in dangerous and even deadly seizures and delirium tremens. At Sylvan Detox, we offer a comprehensive alcohol detox program in Woodlan Hills that includes:
24/7 on-site nursing with a 24/7 on-call medical doctor

A full psychiatric evaluation with a medical doctor

Medication management to ensure you remain comfortable

If you are detoxing off opioid drugs or benzodiazepines, we offer taper programs that include the use of suboxone/Subutex and other medications

Meeting with a certified therapist at least once a day
Alcohol treatment programs begin in a detox center, but to fully recover from drugs and alcohol, it is imperative you continue your addiction treatments in inpatient and/or outpatient rehab so you can gain the tools you need to set you up for success in long-term recovery.
Effective Drug Detox Program in Woodland Hills, California
Drug detox produces different withdrawal symptoms, depending on what you are detoxing from. Cocaine abuse causes different issues from heroin abuse or prescription drug abuse. You may experience anxiety and depression, physical aches and pains, flu-like symptoms, vomiting and diarrhea, and strong drug cravings.
Drug abuse and addiction can cause medical issues that require a doctor's care, along with behavioral treatments, counseling, and psychiatric care to get through safely, and without suffering, and that is why it is almost always recommended to patients to enter a medical detox program in Woodland Hills.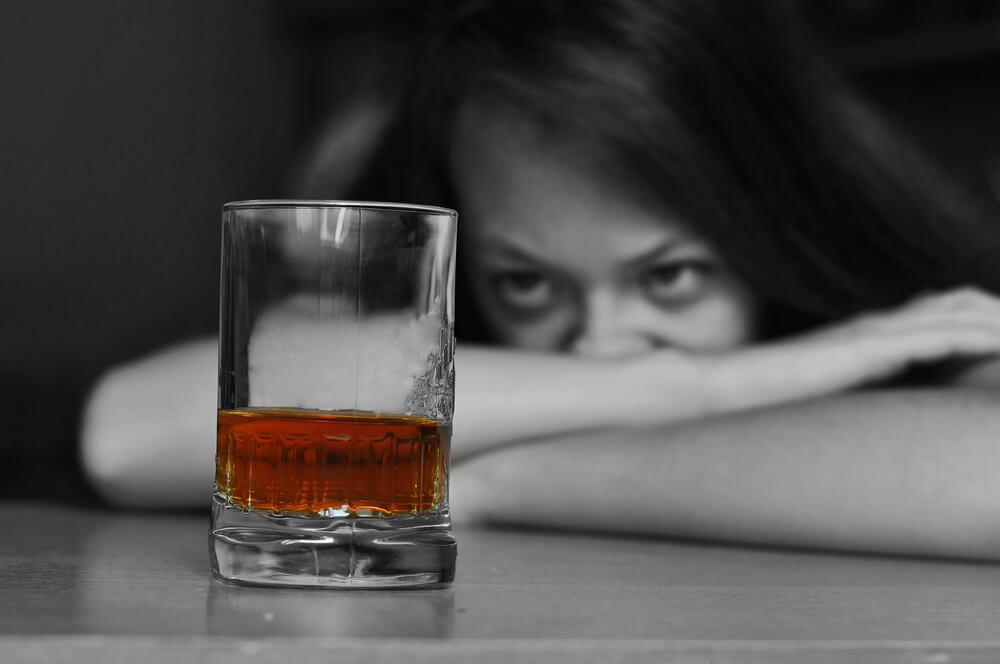 Top Alcohol Rehab in Woodland Hills 
Throughout our network of care facilities, we offer several levels of care that include:
Medical Detox

Residential inpatient rehab

Outpatient programs

Partial hospitalization programs (PHP)

Intensive outpatient program (IOP)

Telehealth and virtual care

Medication-assisted treatment (MAT) 
When you stay with us during inpatient rehab for drug or alcohol addiction, the majority of your time will be spent in group therapy, at approximately 40 to 47 hours per week. You will meet with your qualified and licensed primary therapist a minimum of twice a week, and you will have family sessions if appropriate. Your family will be kept up to date on your progress on a weekly basis if you provide a release of information, and you will have case management services on a weekly basis to see if you need help obtaining benefits, and what your social service needs are for the future.
We can refer you to outpatient programs (partial hospitalization and intensive outpatient programs) and other services like sober living homes once your time in inpatient drug and alcohol rehab is over.
Effective Drug Rehab in Woodland Hills 
The way drug rehab works at Sylvan Detox is as follows:
Call us! We have a completely confidential 24-hour helpline that is dedicated to answering questions, and helping you to figure things out, whether you are ready for treatment or not. We will not pressure you into joining us, we will only provide the information you need to make your own decisions. Call (818) 308-3099 to get started.

When you are ready, you will have a medical and psychological (biopsychosocial) assessment, then move directly into medical detox. We will make detoxing as easy and painless as possible, with 24-hour care, medication assisted treatment, and alternative therapies to keep you comfortable and safe as the toxins leave your body.

Residential and Outpatient Rehab comes next. Your program depends on your needs, and we will work alongside you to help you choose what is best for your health, and what will be most likely to help you remain sober for the long term. At Sylvan Detox, we offer inpatient treatment, and can refer you to outpatient care in our same network of care providers for an easy transition.

Aftercare and alumni support are provided for support long after rehab is over. You will never be alone in your recovery efforts.
Some of the therapies and programs we offer include:
Cognitive behavioral therapy (CBT)

Dialectical behavioral therapy (DBT)

Interpersonal psychotherapy

Individual therapy

Creative healing programs

Goal setting and obtaining practice

12-Step principles and fellowship introductions

Nutritional health and wellness treatment plan

Strength-building

Seeking safety counseling

Cognitive restructuring

Anger management

Denial management and relapse prevention
We offer several other groups and treatment methodologies for substance use disorders and dual diagnosis treatment for comorbid mental health disorders. Through evidence-based treatment and holistic methodologies, we will help you work through the underlying reasons you have developed an addiction to drugs or alcohol, and help you become a strong and confident sober individual.
How Much Does Rehab Cost in Woodland Hills?
Rehab does not have one set price. It depends on the types of treatments you get (medication-assisted treatment, is it an inpatient and/or an outpatient treatment program, etc.) how long you stay in treatment, and whether your insurance will cover some or all of your care.
When considering the costs, it is important to think about your overall quality of life, and your future, as well as the lives and futures of your loved ones and those around you. Regaining control over your health and your life's direction is priceless.  
You can contact our team at Sylvan Detox Woodland Hills addiction center for insurance verification and to work out how you will be paying for treatment. We will help you determine the best possible way to get the treatment you need.
How Long Is Drug or Alcohol Detox?
Detox, in general, usually takes anywhere from a few days to two weeks, depending on the substance you are quitting, whether or not you were using more than one substance at the same time, and other factors like:
How much you were using at one time

How often you were using it

How long you have been abusing drugs and alcohol

Your metabolism

Genetic factors

Your medical history

Your mental health
How Long Is Drug and Alcohol Rehab?
Rehabilitation programs at Sylvan Detox are customized to your individual treatment needs. Some people stay in rehab for 30 days, while others may need longer, depending on their physical and mental health, and how far they have come in their rehabilitation process. Some people feel ready to get back to life right away, while others need more time in treatment to feel confident as a sober person. We will work alongside you to determine the optimal treatment length for your unique case, and to figure out whether you will want to transfer into an outpatient treatment facility once you leave residential care.
30 Day Short Term Rehab
30 days of individualized treatment in a short-term rehab program is often enough for patients to reframe their thoughts, learn new healthy habits, retrain their brains, and gain the relapse prevention skills they need to move forward in life while healing from underlying pain and trauma. Living in a sober environment for a full month can heal the roots of your addiction as you gain perspective on your life.
Inpatient rehab is one of the levels of care available in our network of rehab facilities. You may wish to follow your time in short-term rehab with an intensive outpatient program to keep you connected to medical care, groups, and therapy as you transition back to your normal home, work, and social life.
Long Term Rehab (60-90 Days)
Long-term residential treatment is often recommended to people who are dealing with co-occurring mental health issues in a dual diagnosis program, people who have a high risk of relapsing, and people who are still feeling physical withdrawal symptoms or strong cravings. People with medical health issues may also want to remain under the watchful eye of doctors in 24-hour care as they work toward recovery.
After inpatient rehab treatment, patients can move directly into an outpatient rehab plan or other recovery programs within our network, as there are several rehab centers in Woodland Hills and beyond that can help you transition back to your normal life one step at a time.
Additional Therapies and Addiction Treatments Available
Along with our evidence-based, traditional treatments and therapies, we also encourage all clients to take part in alternative therapies that include:
Yoga

Sound therapy

Massage

Breathwork therapy

Saltwater therapy

Jungian therapy

Spirituality

Trauma-informed therapy
These methods have proven useful in creating a stronger body-mind connection, improving mental wellness, and helping the body become stronger and heal, among other benefits.
We also provide case management services, which are social services that can help with practical life issues including insurance-related issues, FMLA, disability, help with paying bills, and other paperwork and important life obligations.  
Does My Insurance Have Coverage for Rehab?
If you have health insurance, it will most likely cover some, if not all of your treatment. Each insurance company is different, and it is a good idea to check with them before committing to a treatment plan, so you know how much you may have to pay out of pocket. At Sylvan Detox, we work with major insurance companies like Humana, Cigna, Blue Cross Blue Shield, Aetna, and many others. You may call us or see our website to verify your benefits with our team.
Medication-Assisted Treatment (MAT)
MAT, or medication-assisted-treatment, has been a bright spot in the opioid epidemic.  FDA-approved medications are used on an ongoing basis to prevent people recovering from opioid addiction from experiencing the powerful cravings associated with physical dependence on opioids.   MAT has helped countless people move forward in their recovery and get their lives back on track. 
MAT at Sylvan detox integrates medical care and medications with dual diagnosis treatments for co-occurring psychiatric disorders and trauma, therapy, counseling, and holistic treatments for a whole-patient approach. Through the use of FDA-approved prescription medications, MAT can help you succeed in recovery and avoid a dangerous relapse. 
Cognitive Behavioral Therapy
CBT is a behavioral health therapy based on the theory that unhelpful thoughts and learned patterns of behavior are the cause of psychological problems, and that by changing thinking and behaviors, symptoms will be relieved. This therapy helps patients understand why they do what they do, and helps them find new ways to cope with discomfort and stress.
At Sylvan Detox, our CBT Skills group focuses on learning and developing the practical tools to recognize and understand these thought patterns and behaviors. You will learn to manage them, and find new, healthier ways to respond to life's stressors.
Dialectical Behavioral Therapy
DBT is a behavioral therapy that works on the social and emotional reasons for addiction. The goal is to help clients understand these reasons so they can replace negative behaviors and thoughts with positive ones and try to live in the moment through mindfulness and emotional regulation.
Rational Emotive Behavioral Therapy (REBT)
REBT is a type of behavioral therapy that focuses on the 'rational' mind. The idea is that perception determines our feelings and thoughts around a subject. There is no good or bad situation, it just depends how we look at it. REBT challenges negative thinking patterns and core beliefs, while providing healthier ways to handle difficult situations.
Dual Diagnosis Treatment
Dual diagnosis treatment is a program that combines substance abuse treatment with mental health care. People with a substance use disorder often have behavioral health issues or a mental illness, and these disorders are often interconnected. Treating them both at the same time in an integrated program is the most effective way to break the cycle of using substances to treat the symptoms of the illness. Common co-occurring mental illnesses that are found alongside addiction include:
Bipolar disorder

Anxiety disorders

Major Depression

Attention-deficit hyperactivity disorder

Borderline personality disorder

Eating disorders

Obsessive compulsive disorder

Post-traumatic stress disorder

Impulse control disorder

Schizophrenia

Codependency
Eye Movement Desensitization and Reprocessing (EMDR)
EMDR is a type of trauma treatment that helps patients access and process traumatic memories. By focusing on therapist-directed eye movements, tapping, or listening to tones while talking about and processing emotionally disturbing memories, the brain will be able to re-process these memories and reduce the negative effects they have.
Relapse Prevention
Addiction is a life-long issue that needs to be managed, as triggers may hit you months or even years after you leave rehab. Certain stressful dates, holidays, or even boredom may be the thing that causes you to want to relapse. For this reason, having and following a strong relapse prevention plan is an important part of long-term recovery. This may include:
Putting tools and strategies into place to help you resist the urge to relapse

Continuing to attend meetings and peer support groups

Having people available to you to contact when times are tough
At Sylvan Detox, we offer a weekly aftercare planning group that is run by the case management team. Through psychoeducation and discussing topics like personal recovery goals and relapse prevention, you will learn how to ensure you have an actionable plan in place to help you stay on track when you are tempted to start using drugs and alcohol again.
We also have a skills-based relapse prevention group that requires patients and clinicians to identify internal and external experiences and situations that may cause relapse, then providing answers to these issues that patients can come back to during difficult trials later in recovery.
Life Skills Training
Alcohol and drug use can do more than damage your physical and mental health. It may also cause you to miss out on skills that many people learn from loved ones, mentors, and elders over the years. Seemingly simple or obvious skills may feel out of reach, but through a life-skills program you can regain your independence by getting caught up on the basics.
At Sylvan Detox in Woodland Hills, California, our life skills groups discuss and teach necessary skills like cooking, exercising regularly, eating a healthy diet, mastering interpersonal skills, balancing a budget, and the different types of proper behavior to use in various settings.
Vocational Training
Suffering from a substance use disorder can cause more issues than many people understand. If you have never worked a full-time job before or have never been in the workforce at all, you may not know where to start. A vocational training program will show you the ins and outs of job hunting, including building a resume, practicing interviewing, and teaching you crucial self-management skills, so you can find and keep a job, helping you become self-reliant and financially independent in your new, sober life.
Group Therapy
The term 'group therapy' encompasses a wide range of programs that involve psychotherapy with several clients together in one place, discussing a theme or topic as guided by one or more therapists. Two types of group therapy are process groups (or process-oriented therapy), where the focus is on the interpersonal experience happening in the room, and psychoeducational groups, with a focus on sharing information on a topic, like CBT or anger management.
Groups are beneficial, in that they provide a supportive social environment, where you can brainstorm, learn from others, and work on your communication skills by working together, supporting others, and empathizing. Our alcohol rehab in Woodland Hills Center group therapy program will help you understand that you are truly not alone in your struggles when it comes to alcohol addiction, drug addiction, and mental illness.
Experiential Therapy
Through the use of expressive tools like arts and crafts, animal care, role-playing, playing music, etc., a therapist will work with a client to help them release blocked shame, anger, guilt, or other negative emotions caused by past trauma as their focus is on the present experience. This juxtaposition of a neutral or positive activity with a negative emotion will help the brain reprocess disturbing thoughts and issues, helping relieve stress, as perception determines thoughts and behavior.
One-on-One Therapy
Individual one-on-one therapy (also called psychotherapy or counseling) is a process between a patient and a therapist. You meet one-on-one to talk about life's challenges, issues that are causing you trouble, life goals, memories, or anything else that is bothering you. Your therapist will help you figure out the causes of your addiction and provide coping strategies and other tools that will help you remain in long-term recovery, improve your overall quality of life, and reduce the amount of stress you feel day-to-day.
Family Therapy Options in Woodland Hills
Family therapy is customized to best suit the unique needs of each family and may involve the whole family or just a few members. It will help you and your loved ones work through grief, trust issues, guilt, shame, problematic behaviors, communication issues, and any other stressful situation that is causing issues between family members. You will strengthen bonds and heal old wounds together.
Family members of alcohol and drug addicts may wish to attend therapy without the addicted person present to work through issues and learn how to best support and care for them when they leave rehab and return home.
Trauma-Informed Therapy 
A trauma-informed therapist will assume that every person they come in contact with may have a history of trauma. They will know how to recognize the signs of trauma, and will work to avoid triggering or re-traumatizing, through practices like:
Being open and providing complete transparency during treatment

Answering all questions thoroughly and honestly

Ensuring each patient feels empowered in their own healthcare, using collaboration when it comes to making decisions instead of telling them what to do

Building and maintaining trust

Asking for consent before moving forward with any treatment

Ensuring each client feels physically and emotionally safe at all times

Ensuring they are up-to-date on all best-practices when it comes to trauma and cultural considerations
Physical Fitness
During rehab, physical fitness can help your body recover and grow stronger. Exercise has benefits that include stress reduction, helping you forget about your cravings, increasing your self-esteem, helping you get a better sleep and increasing your energy. Developing an exercise routine, joining a sports team, or signing up for fitness or yoga classes while in recovery will provide you with a more structured week, it will distract you from unhealthy urges and cravings, and will put you in a position to meet new people and possibly make new friends.
Off-Site Activities
When you are in inpatient rehab, your days may include hours of hard work, introspection, and working through emotional pain and trauma. This is important work, but sometimes you need a break in the routine. An off-site activity provides a change of pace, allowing you to explore new sober ways to have fun off-campus. Depending on your rehab facility, you may go to nature spots like forests or beaches, attend local events, try out new physical activities or see a local attraction.
12-Step Alcohol Rehab in Woodland Hills
12-step groups like Alcoholics Anonymous and Narcotics Anonymous are an effective model of addiction treatment and long-term recovery support as they provide a combination of spiritual principles and concrete steps, along with consistent, readily available peer support. Participants can work through the steps on their own timeline, and even go back and revisit steps as needed.
At our addiction treatment in California, we offer group therapy that incorporates 12-step programming, dedicated to exploring and discussing the guiding principles of 12-step recovery programs and spirituality, encouraging clients to use these principles to grow and meet personal life and recovery goals.
Anxiety Disorder
Anxiety disorders go beyond normal stress and worry, and may result in disturbing or scary intrusive thoughts, nausea, insomnia, difficulty concentrating, rapid heart rate, irritability, panic attacks, fear, and distress. People with anxiety often anticipate the worst possible outcome for any scenario. Common anxiety disorders include panic disorder, generalized anxiety disorder, social anxiety, and specific phobias.
Bipolar Disorder
Bipolar disorder can cause two distinct types of episodes to occur in an individual, resulting in spells of mania and depression. A manic episode may consist of insomnia, agitation, racing thoughts, high energy, grandiose ideas and plans, and a sense of euphoria. A depressive episode may include feeling sad and hopeless, restless, low in energy, forgetfulness, sleep issues, and suicidal ideation.
Borderline Personality Disorder (BPD)
BPD is a disorder that affects the way a person feels about others, as well as themselves. They may be unable to regulate their emotions, increasing impulsivity and negatively impacting relationships they have with others. Symptoms of BPD include an unclear and shifting identity, self-harm, self-destructive behavior, explosive anger, feeling empty, having unstable relationships, and fear of abandonment.
Codependency
Codependency is an issue that occurs when two people get together who both have dysfunctional personality traits. It often involves one person enabling the other's irresponsible or maladaptive behaviors, and/or with one person relying on the other to meet all of their emotional needs. Symptoms of a codependent relationship include low self-esteem in one or both parties, control issues, little or no set boundaries, poor communication skills, and denial. This type of relationship causes stress and painful emotions, especially when one person is focused on taking care of the other but not themselves.
Depression
Clinical depression is not just a case of feeling sad. It is a prolonged feeling of hopelessness and a loss of interest in activities to the point where emotional lows interrupt the person's daily life. They may have low energy, changes in appetite and sleep patterns, angry outbursts, and suicidal thoughts.
Impulse Control Disorder
Everybody acts impulsively sometimes, but impulse control disorder goes beyond that, with the person being unable to allow certain behaviors to take over, even when they know they will result in negative or dangerous consequences. Common impulse control disorders include pyromania (setting fires), kleptomania (uncontrollably stealing), oppositional defiant disorder (challenging authority figures, sometimes aggressively), and intermittent explosive disorder (having uncontrollable angry outbursts). People with these issues may become agitated easily, display low self-esteem, be socially withdrawn, and have difficulty concentrating.
Post-Traumatic Stress Disorder (PTSD)
PTSD is a stress response, with the body going into "fight or flight" mode even when the person is not actually in danger. The symptoms of post-traumatic stress disorder include negative thoughts and mood, reactivity to sounds or other stimulus, avoidance of triggering scenarios, and intrusive thoughts that may include flashbacks. Symptoms of this disorder develop three or more months after a person experiences or is part of a traumatic event.
Why Choose Sylvan Detox?
During your individualized treatment plan for drug and alcohol rehab in Woodland Hills, you will have:
The highest quality care from nurses and addictions therapists who are caring, non-judgmental, and highly skilled and experienced in detox and rehabilitation methods

24/7 security to ensure confidentiality and safety during your stay

Housekeeping services

Fun recreational activities and amenities to enjoy between programming, including cornhole, foosball, game consoles, ping pong, board games, cards, basketball, and a pool table

The benefits of our holistic approach, taking advantage of yoga, meditation, sound healing, and fitness classes

Three meals a day cooked by a private chef, along with a 24-hour stocked snack area and store runs for tobacco, and small food or hygiene items you may wish to purchase with your own money

Use of your phone after a mandatory blackout period, and facetime is offered for residents with infants and younger children, so you can keep in touch with friends and loved ones while you work toward your long-term recovery
Call us 24 hours a day to find out more about the alcoholism addiction treatment and drug rehabilitation programs we offer for residents of Thousand Oaks, Simi Valley, Santa Clarita, Los Angeles County, and other areas of the San Fernando Valley.